KFB & PFYC readings
Not over until the ball drops
We Got Poetry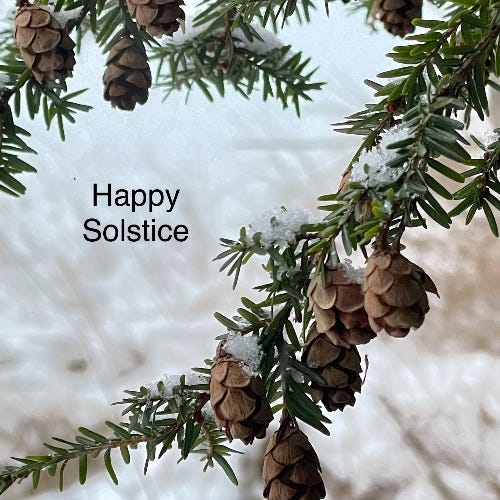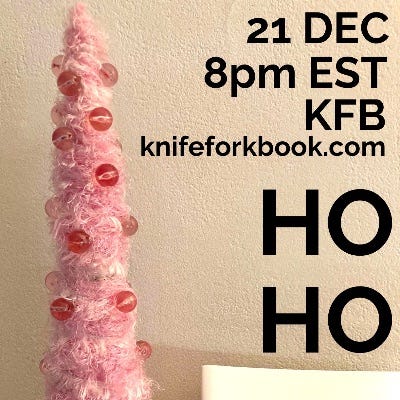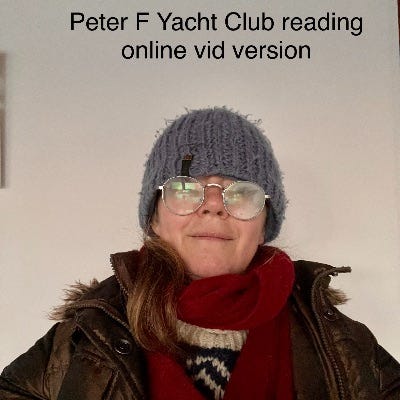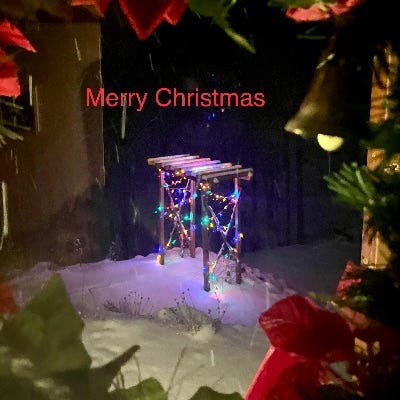 The year is winding down but it's going out with a whoosh...join Knife Fork Book on Solstice, 8pm EST for a KFB's ANNUAL HOLIDAY QUEER TUES 21 DEC 8 EST DIRECT LINK http://knifeforkbook.com. Who? 
Joshua Escobar, Philip Hare, David Ly, Annick Macaskill, Ian Martin, Khashayar Mohammadi, Pearl Pirie, Don Pyle, Angie Quick, Jean-Phillipe Raîche, Michael Russell, Katie Stobbart, Sasha Torchinsky, K.S.Y. Varnum, Matthew Walsh of about 5 minutes each, 

Between Christmas and New Years, the Peter F Yacht Club's annual end of year reading is again stymied from gathering but our ever clever rob has set up online readings at http://abovegroundpress.blogspot.com/, to be released as a bunch before the 31st.  Who? Some of the usual crew. 

Then we all chill until 2022, keeping distance, masks and soap as our trinity.
Thanks
for reading, listening, and taking care of yourself. Watch over at http://pearlpirie.com/blog/ for my annual breakdown of books read. (Will I do it before year end?)

Looks like I'll end in the 260-some read by year end. Recently enjoyed:
Lugworm by Ken Duxbury (Lodestar Books, 1976, 2014): dinghy sailing

Chop Suey Nation by Ann Hui (Douglas & McIntyre, 2019) of Chinese food restaurants across Canada

Noor by Nnedi Okorafor (Daw, 2021) of a mechanically enhanced woman and a herder she meets

Blessings by Jo-Anne Elder (frog hollow press, 2018) of meditation points

Grounding by Jennifer Baker (Trainwreck Press, 2021) poetry of navigating boundaries

ICQ by Matthew Walsh (Anstruther, 2020) poetry hard to summarize

La route des oiseaux de mer: haïku (Editions David, 2021) of sweet haiku

If the Fates Allow: A Holiday Anthology from the Authors at Interlude Press, an LGBTQ publishers, edited by Annie Harper (Interlude, 2021) If you have a soft spot for rescue dogs, one of the Christmas stories in If Fates Allow is worth the price of admission.

Mute Swan: Poems for Maria Queen of the World by Lesley-Anne Evant (The St. Thomas Poetry Series, 2021) moving complex poems

What it's like to be a bird by David Allen Sibley (Knoff, 2020) very good

An Hour Before Daylight by Jimmy Carter
Anyway, stay safe, read lots and talk soon.