New chapbook! Lampman reading!
Coming to your place, given you're willing
Lampman Reading
In case you haven't seen on social media, the Lampman Award reading is coming to zoom this Wednesday, Oct 6, 7pm EST. Reading are Doris Fiszer, Pearl Pirie, and Deborah-Anne Tunney and there'll be news of the 2021 Diana Brebner Prize for Ottawa poet without a book yet as well. 

Eventbrite link to attend (pre-registration to avoid zoom bombers)

FB event page for details.

I haven't read all the longlist for the Lampman, but I did a review of one shortlister. I've gathered reviews I've done at the top of my reviews page.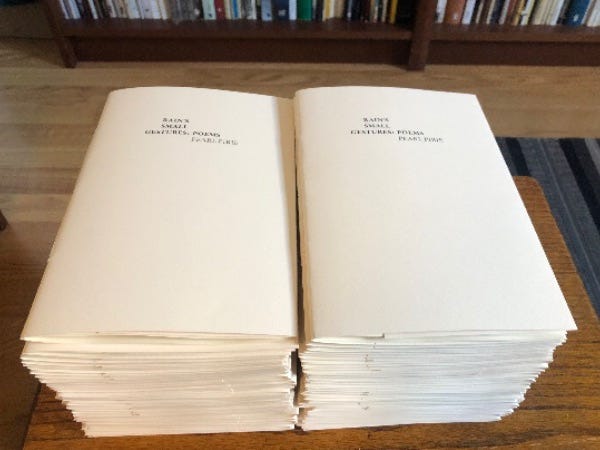 New from Apt 9 press
I'm very pleased to let you know that Ottawa's Cameron Anstee has agreed to produce the lovingly hand stitched chapbook of my minimalist poems.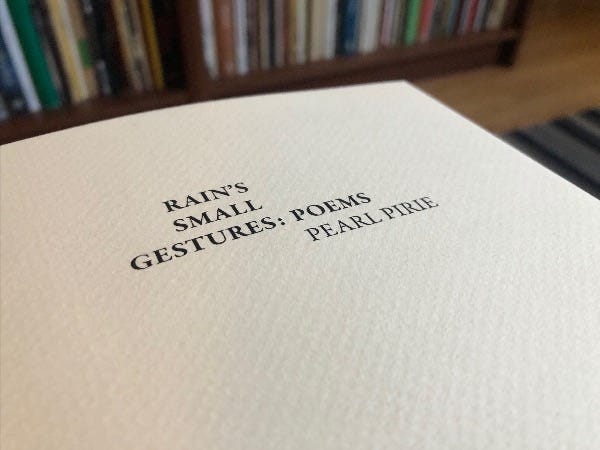 For $10
You can have your own copy of rain's small gestures, a departure from my usual longer and oblique poems, honed down to small and concrete.